ETL Systems Ltd
Booth - 335
ETL Systems designs and builds professional RF equipment for teleports, broadcasters and governments around the world. Specialising in custom build solutions, ETL develop reliable rack mounted and RF component products to meet specific customer RF architecture and performance requirements. 70% of ETL's largest orders in 2015 were specifically engineered to meet customer requirements.
At this year's exhibition ETL will be providing exclusives viewing of their new 64 x 64 L-band Hurricane Matrix, alongside a range of new technologies in RF distribution including the StingRay RF over Fibre range and Alto variable gain redundancy amplifiers.
ABS
Booth -

334



ABS operates a global fleet of 6 satellites including ABS-3A at 3°West the latest addition to the satellite fleet. Its extensive teleport network provides comprehensive coverage to 80% of the world's population across 5 continents. ABS has strategic alliances and partnerships with state of the art communication hubs, to deliver the best possible satellite solutions.

ABS has enhanced its fleet by procuring two new satellites, ABS-2A with powerful coverage over the Middle-East, Africa, Asia and Russia scheduled to launch in 2016 and ABS-8 for future deployment.
Glowlink
Booth
-

1339

Glowlink's CSIR™ Successfully Removes Active Interference in Field

.

Glowlink's

patented CSIR™ algorithm has been successfully fielded in its GS380 line of products. Placed directly in the receive chain, Glowlink's GS380 product line revolutionizes communication link performance by actively removing interference with no prior knowledge. The Glowlink GS380

products

can excise interference, whether intended or accidental, and restore communication link quality in real-time. Along with spectrum monitoring, geolocation, and transponder planning tools, Glowlink's product suite helps operators prevent, discover, geolocate, and excise interference

.
Telenor
Booth - 309
Telenor Satellite is a major European satellite provider of broadcast and broadband services for customers in the media, maritime, and oil and gas sectors. Utilising a hybrid network that comprises our satellite fleet, teleports and a terrestrial fibre network, Telenor Satellite delivers turnkey broadcasting solutions, end-user connectivity and application services via satellite throughout Europe, the Middle East and Africa. From the distribution of digital TV and radio content to millions of European homes to the provision of reliable communications in remote locations on land and at sea, we are committed to keeping our customers connected via satellite.

Newtec
Booth -
Founded in 1985, Newtec is celebrating 30 years of connecting people this year. The global leader in satellite communications equipment and technologies is marking this milestone with 20% growth and new market expansion, including cellular backhaul, multiservice and High Throughput Satellites (HTS). Solutions for these, including the Newtec Dialog® multiservice platform, with new patented technology Mx-DMA™ which combines SCPC and MF-TDMA qualities, will be available at SATELLITE. Technology for established markets, like broadcast and VSAT, including the new DVB-S2X transmission standard as software-upgrade available will also be showcased.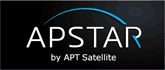 APT Satellite
Booth

122


Listed in Hong Kong stock exchange, APT SATELLITE COMPANY LIMITED ("APT Satellite") is a leading satellite operator in the Asia Pacific region, currently operating a fleet of five satellites, namely APSTAR-5, APSTAR-6, APSTAR-7, APSTAR-7B and APSTAR-9. The footprints of the fleet cover Asia, Middle East, Oceania, and most part of Europe and Africa extending services to approximately 75% of the world's population.

Since 1992, APT Satellite has been providing high quality and reliable satellite transponder, telecommunication, TV broadcasting services to a wide range of broadcasting and telecommunication customers.

To go in line with business development, the company has equipped with quality ground facilities including teleports and TV broadcasting platforms, pooling together versatile satellite frequency resources, for the provision of TV play-out and uplink, DTH, telecommunications and IP transit in a "one-stop" solution-based service to customers.
XipLink
Booth - 1807
XipLink is the technology leader in Wireless Link Optimization (WLO) using the SCPS TCP acceleration standard, providing dramatic bandwidth savings and improved customer experience. XipLink will showcase optimization solutions for cellular backhaul, aviation broadband, maritime, military and telco infrastructure. Highlighted technologies include intelligent Link Balancing/Bonding, Virtual XipLink and VLAN support.

DEV/Quintech
Booth - 415

The DEV/Quintech RF Matrix Concept

"Expansion by Reduction"

has gained industry wide acceptance and covers all variations of RF switching needs:
The new 8² Matrix Switch for signals up to 8x8 with LNB Powering and additional 9th monitoring output port
.
The ARCHIMEDES L-Band Distributing Matrix for up to 64x64 with the most competitive cost performance ratio. NEW: Integrated Spectrum Analyzer
. The XTREME 256 Port Matrix Switch for Symmetrical or Industry Exclusive Asymmetrical configuration
.